Everything you want to know about Bandipur National Park including Safari Details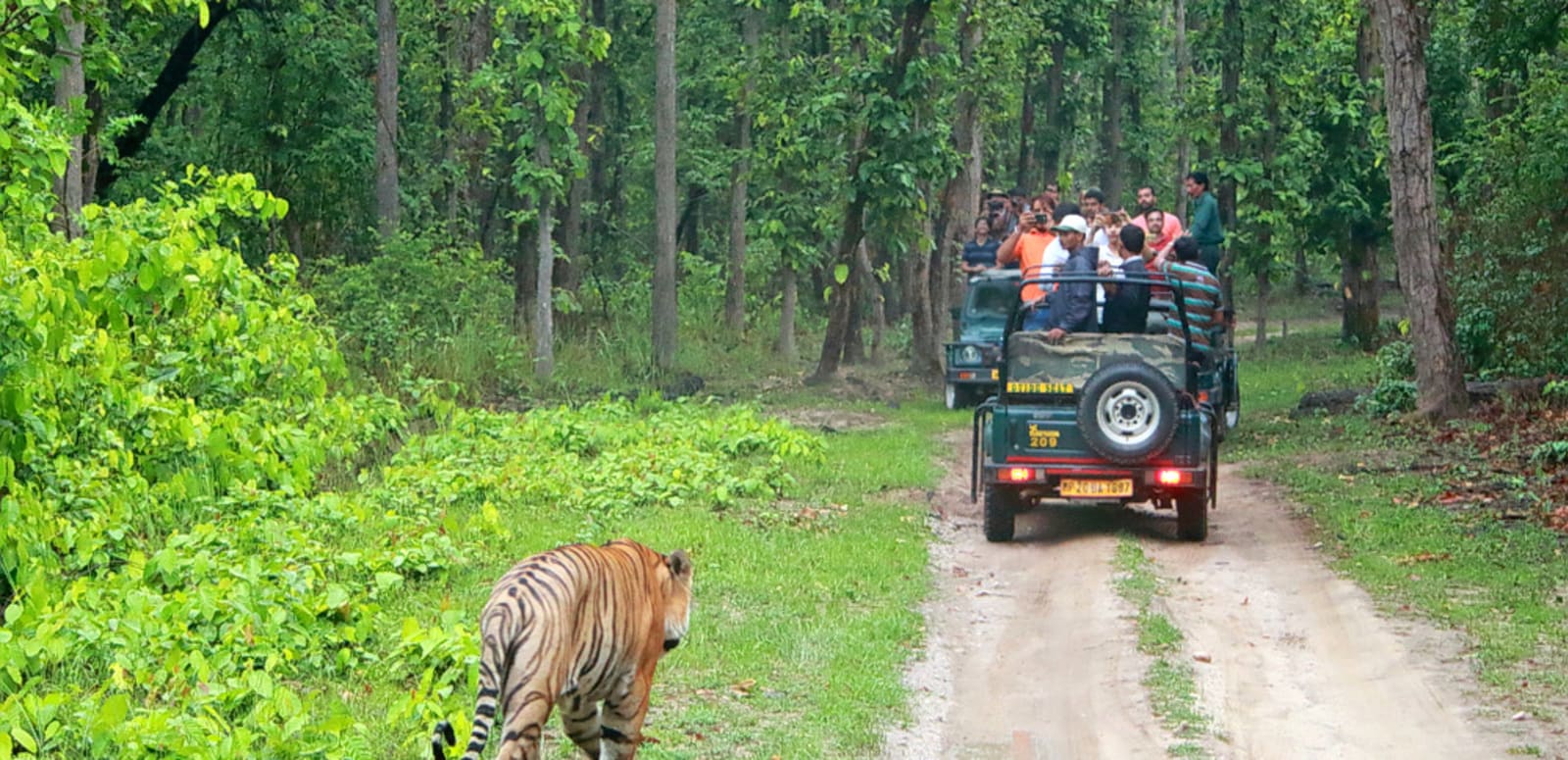 Overview
Bandipur National Park established in 1974 as a tiger reserve, is a national park located in the southern part of Karnataka approx 230 kms south of Bangalore and approx 75 kms south of Mysore.
but has now been upgraded to Bandipur Tiger Reserve. Bandipur is known for its wildlife and has many types of biomes, but dry deciduous forest is dominant.
History
The Maharaja of the Kingdom of Mysore created a sanctuary of 90 km2 (35 sq mi) in 1931 and named it the Venugopala Wildlife Park. It was once a private hunting reserve for the Maharaja. The Bandipur Tiger Reserve was established under Project Tiger in 1973 by adding nearly 800 km2 (310 sq mi) to the Venugopala Wildlife park
Geography
The park spans an area of 874 square kilometers (337 sq mi), protecting several species of India's endangered wildlife. Together with the adjoining Nagarhole National Park (643 km2 (248 sq mi)),Mudumalai National Park (320 km2 (120 sq mi)) and Wayanad Wildlife Sanctuary (344 km2(133 sq mi)), it is part of the Nilgiri Biosphere Reserve totaling 2,183 km2 (843 sq mi) making it the largest protected area in southern India and largest habitate of wild elephants in south Asia.
Location
Bandipur National Park is located in Gundlupet taluq of Chamarajanagar district. It is about 80 kilometers (50 mi) from the city of Mysore on the route to a major tourist destination of Ooty. As a result, Bandipur sees a lot of tourist traffic and there are many wildlife fatalities caused by speeding vehicles that are reported each year. There is a ban on traffic from 9 pm to 6 am of dusk to dawn to help bring down the death rate of wildlife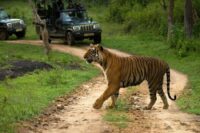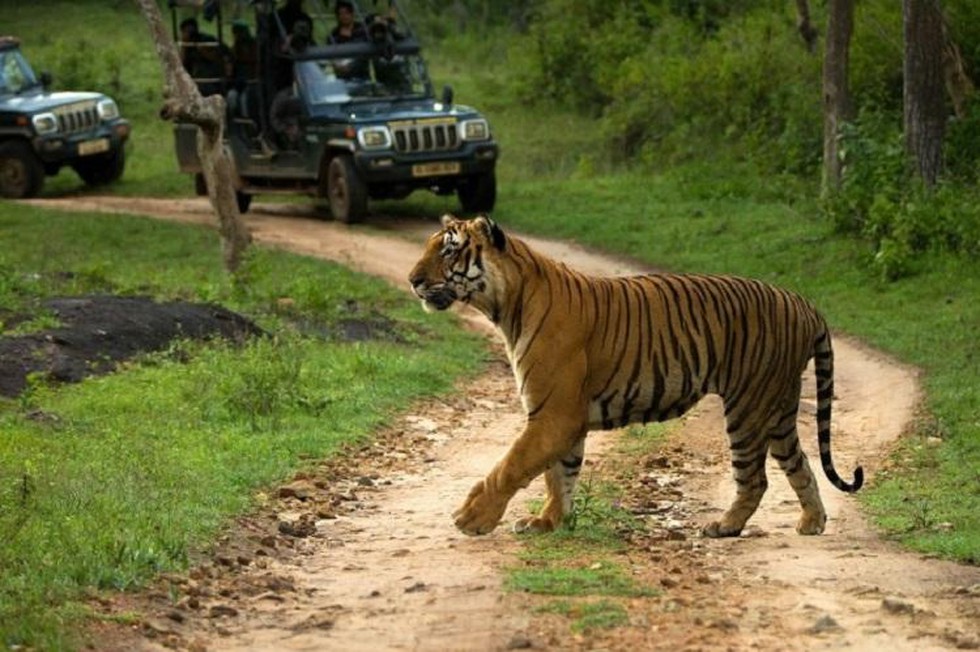 Accommodation
Accommodation provides safety for all those travellers who are unaware with the new places. It also helps the tourists to explore their desired city in a better way. It enhances the overall experience of travelling. Thus, the role of accommodation influences your holiday trip in many ways. Here are The Best Resorts in Bandipur National Park
Safari Details
Forest Dept. conducts Safari (Jeep/Cantor) Morning 6.00 a.m to 8.00 a.m; Evening 3.00 p.m to 5.00 p.m. Duration approx 1 hr. JLR & associated resorts also conduct Jeep/Canter Safaris for and duration is approx 2.5 hrs but limited to only guests of those resorts. See attached resorts for further details.
To get complete details of Safari, timings, location, cost and info related to booking please download our app Or Contact Us:
How to get there?
By Air: The nearest airports are in Bangalore and Mysore.
By Rail: The nearest station is in the city of Mysore.
By Road: It is about 80 kilometers (50 mi) from the city of Mysore and approx. 240 kms from Bangalore and on the route to a major tourist destination of Ooty
Nearby places: Mudumalai national park, Theppakadu Elephant Camp, Ooty
Why WildTrails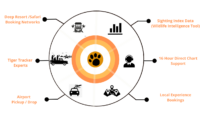 Total Page Visits: 1786 - Today Page Visits: 1
---
---
Play with WildTrails Intelligence Tools
1. How many times tiger is seen per month?
2. What's going on in Indian Forests today?
3. Interested in playing more with Tiger sighting graphs? Click
here?
---
Buy Wildlife Fashion Accessories
Exclusive Online Store for wildlife products
Packages
Packages Loading...
Recent Posts