Pench Safari Packages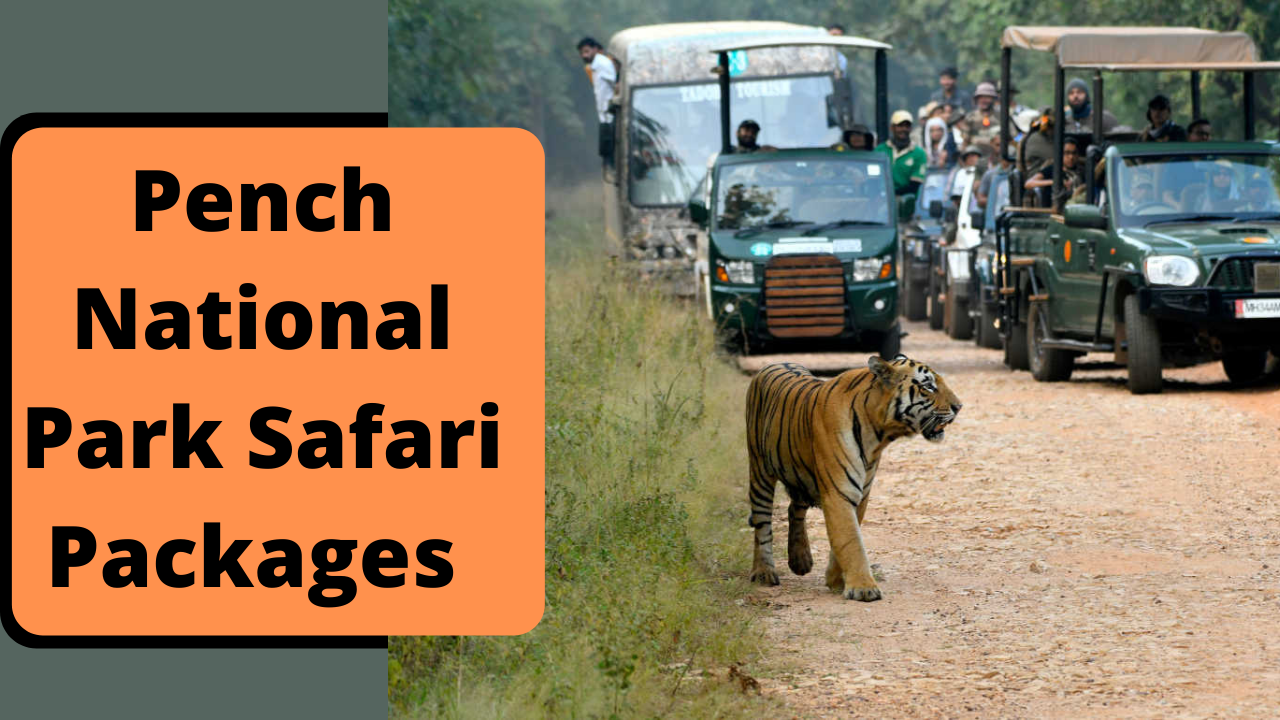 All about Pench National Park
When Rudyard Kipling wrote Jungle Book, it was all about Mowgli's interaction with the animals. Little did the followers of Jungle Book know that the plot was Pench National Park. This was in 1984, however, Pench had popularity way beyond this. A safari here would be more than a venture. We have the best safari packages at Pench National Park.
Maharashtra, Chhattisgarh, and Madhya Pradesh are the states in the central part of India with lush green forests. They are explored by wildlife enthusiasts. Pench National Park is one of the forest reserves that deserves to be explored for the way it is conserved. Located in 2 districts of Madhya Pradesh, Seoni and Chhindwara, Pench National Park is spread across 758 square kilometers area.
The Park was established in the year 1975 and Pench Tiger Reserve is a part of the establishment. However, the place was already declared a wildlife sanctuary back in 1965.
Flora and Fauna Of Pench National Park
Mahua tree, Palash tree, Tek tree, and neem tree are the most popular here. Other trees like moyan, mahua, mokha, skiras, tendu, bija, achar, garari, aonla, ghont, baranga, aonla, khair, bhirra, palas,skiras and kihamali are commonly sighted here. There is a small population of bamboo in some valleys and near the water banks. Fruit trees like Black plum, and custard apple are also seen.
Over 40 Bengal tigers are seen here wandering across the woods. Besides the key predators, there are different species of mammals. Popular ones include leopard, wild dog, wolf, cheetal, gaur, wild pig, wolf, sloth bear, jackal, fox, jungle cat, hyena, nilgai, and many more.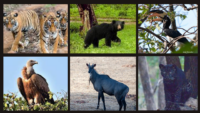 The best time to visit Pench for a safari would be from October to June. July to September would not be a good time due to rain.
Weather from October to February is expected to be extremely cold, particularly during the morning safari. It is strongly recommended to plan your attire accordingly.
The weather from March to June is expected to be dry and humid.
Safari in Pench National Park
Jungle book attracts more venturers to Pench National Park. Besides, the abundant flora and fauna in the forest reserve is a great treat for wildlife enthusiasts. Pench is the pitstop for wildlife photographers who can get their best portraits and candid shots. A drive through the woods to sight the rarest species is something any traveler would love. Pench Forest Reserve is one such place to have the deadly combination of scenic nature with the right species of wildlife to sight on.
Safari Types In Pench National Park-
Canter Safari
A roofless bus that can seat up to 20 persons, Canter safari is preferred more by solo travelers. The budget-friendly safari option here. There are exclusive and shared options for canter. If you are a bigger group, with family or colleagues, then the canter option is the best.
The elevated height in the canter is a major advantage for better sightings. The budget-friendly category is another advantage.
Just like jeep safari, canter safari has both private and exclusive options. The demand for canter safari is again in high demand. However, we shall help you schedule the safari here.
With Wildtrails, you get a skilled driver, an expert tiger tracker who knows the right time and zone for the sighting you are craving. We pick you up from the hotel for the safari and drop you back.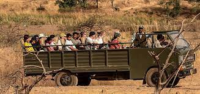 Exclusive Jeep safari
Travelers' favorite – This is what we define jeep safari. A high-powered Gypsy that can bust into the woods is the choice of most of the visitors. Smaller than other options and can get into every aperture of the zone. When you plan for a jeep safari, the exclusive option is recommended for quite a few reasons. The new normal has paved the way for social distancing and tending towards attaining personal space. You are in complete control of the safari venture. You have the luxury to start a little late, get back a little early if you wish to do so, and decide for how long you would like to stay at a particular spot (you never know, you might get the best glimpse of sighting and would want to spend more time there)
Choose the zone you wish to explore; it can be the core or buffer zone. Our experts shall help you out in choosing the right zone and the corresponding resort to stay in for your safari.
With Wildtrails, you get a skilled driver who can drive through the toughest but right terrains for amazing sightings. An expert tiger tracker who knows the right time and zone for the sighting you are craving. We pick you up from the hotel for the safari and drop you back.
Check out the Best Places To Stay In Pench
Shared Jeep safari
A shared jeep safari is a great bang for the buck for those who are ready to share the cost with others. You will be booking one of the 6 seats and bear the cost for the same, while the remaining seats shall be occupied by the other visitors.
Jeep safaris in Pench National Park are in high demand (both exclusive and shared). Worry not as we can ease your job of booking the best package for safari in Pench.
Check out the To Luxury Resorts At Pench.
Full day safari
A 12-hour ride in and out of the park is a royal way to explore the jungle. You have the privilege to visit any zone you like. Take all possible angles of the park and boost your chances of a sighting. You can return to your hotel for breakfast, lunch, or whenever you want to take a break. Full-day safari option is one of a kind in India.
The full-day safari operates by a private jeep that can accommodate up to 5 tourists. Since it is an exclusive option, you can start a little late and finish a little early as per your convenience.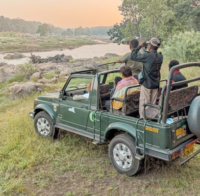 Night safari
Tracking the big paws at night is a high-thrilled ride here at any zone in Pench. Explore the woods at night! It is believed that a few wildlife, most of them of rare species are seen in the forest in the dark. However, it would be an exclusive Gypsy option. The timings for the night safari are 6:30 PM to 9:30 PM.
Plan your trip based on the sightings. At Wildtrails, we help plan your trip based on the sighting algorithm, a unique way to have the highest chances of sightings. For details on which zone and gate to choose for, head over to WildTrails Sighting Index
Booking your next safari at Pench is just a few steps-
Step 2: Select Park Name as Pench National Park. Fill in the Check-in and Check-out dates along with your group size.

Step 3: Choose the type of accommodation. It can be anything as per your budget. Click on 'Details'.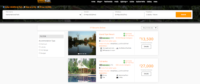 Step 4: Select the number of safaris drives and the type of safari you wish to choose.
Step 5: Select add-on options if you wish to have them to your itinerary. Click on Send Enquiry.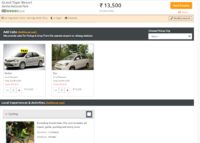 Step 6: Fill out the form-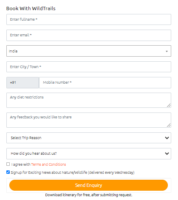 That's it. Your job is done. Now sit back and relax until our experts reach out to you.
Reasons to book your holiday with WildTrails-
Dedicated platform for a wildlife holiday.

No travel agent commission is involved. Direct price from the resorts, hence, the best price in the market.

No middlemen, no additional commissions, no unnecessary markups, the best competitive rates you can ever get, and the best part is you connect directly with the Resorts/Hotels

To know more and to get a full list of jungle/nature resorts.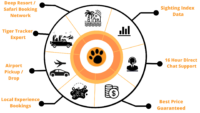 You need to explore the jungle to experience the joy of safari. Head over to our website to know the best safari packages to Pench.
FAQs about Pench National Park
Total Page Visits: 633 - Today Page Visits: 1
---
---
Play with WildTrails Intelligence Tools
1. How many times tiger is seen per month?
2. What's going on in Indian Forests today?
3. Interested in playing more with Tiger sighting graphs? Click
here?
---
Buy Wildlife Fashion Accessories
Exclusive Online Store for wildlife products
Packages
Packages Loading...
Recent Posts