Top Luxury Resorts To Stay In Pench 2021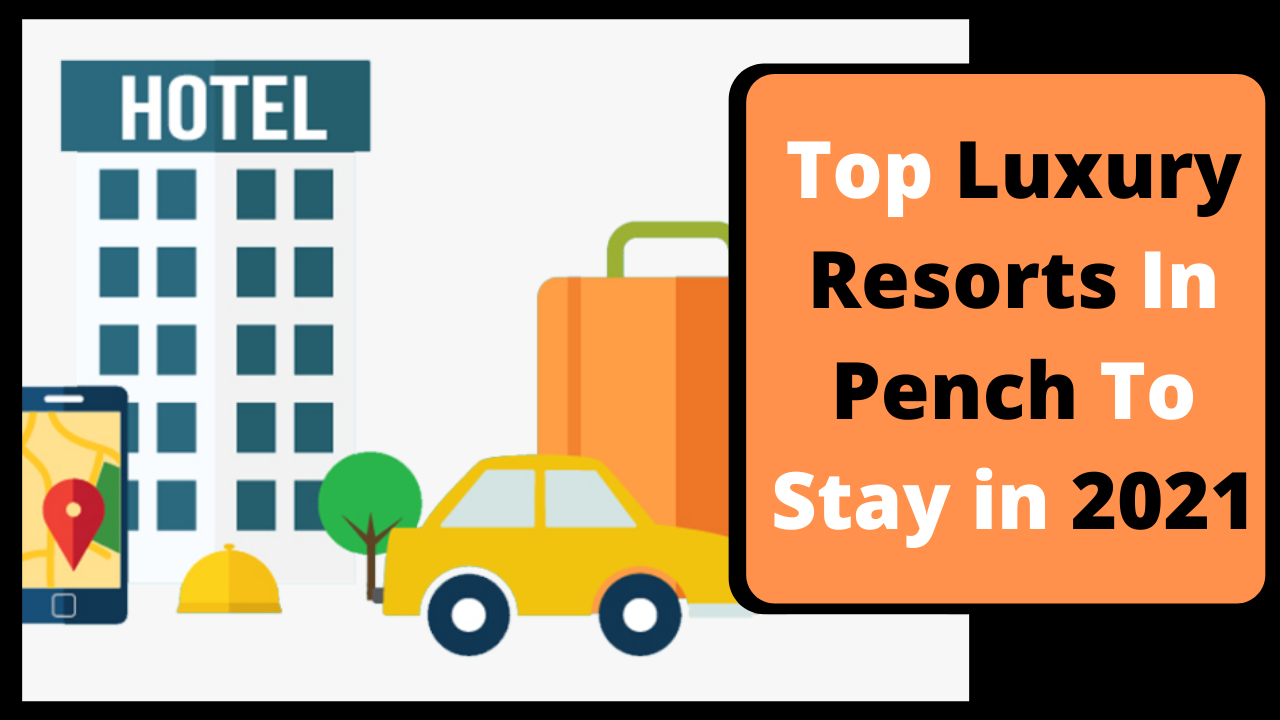 About Pench
The greener side of central India looks unexplored with a few national parks. These forest reserves look less popular but have a lot to explore. Pench National Park is one of them, located in the green side of Madhya Pradesh. The name is derived from the Pench river that meanders throughout the forest. Among the many accommodations around the national park, it is always ideal to know the Top Luxury Resorts To Stay In Pench if you are planning for a holiday here in 2021. 
Pench National Park has the popularity of being mentioned in the evergreen story of Jungle Book, back in 1894. The story by the famous international author Rudyard Kipling went on to become a trend, back when it was published. There are numerous properties around the jungle due to its popularity. At Wildtrails, you get to choose the best property, whose quality of services are verified on a regular basis. You get the most competitive prices in the market on the properties at WildTrails
The forest area is spread across 2 districts of Madhya Pradesh, Seoni and Chhindwara and comprises around 758 square kilometers area. The reserve also shares the border with Maharashtra, thus being popular as two states-one forest. The national park contains 299 square kilometers of core area, while the remaining 464 square kilometers consists of buffer zones.
Flora And Fauna Of Pench National Park
The place is home to over 40 Bengal tigers. Besides the key predators, you can spot different species of mammal that includes leopard, wild dog, wolf, cheetal, gaur, wild pig, wolf, sloth bear, jackal, fox, jungle cat, hyena, nilgai.
Trees like neem, moyan, mahua, mokha, skiras, tendu, bija, achar, garari, aonla, ghont, baranga, aonla, khair, bhirra, palas,skiras and kihamali are commonly sighted here. There is a small population of bamboo in some valleys and near the water banks.
Best Season To Visit Pench National Park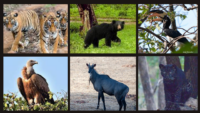 Types Of Accommodations And Difference Between Them-
We at WildTrails have 3 types of accommodations in Pench Wildlife Reserve.
The package cost varies depending on the type of accommodation you choose for the trip. However, at WildTrails, we list out only the trusted accommodations in our portal, checking their quality of services on a scheduled basis.
Luxury Accommodation In Pench National Park-
Luxury type accommodation consists of top-level comfort and amenities. The priority is given to the quality comfort and top-notch service. Luxury cottages, tented camps and villas come under this category with comfortable stay and better privacy. Every buck you pay for, is worth it. After all, a safari holiday is a lifetime experience for most of you Hence, we at WildTrails go to the next level to help you sort out the best itinerary for you.
Top luxury Properties At Pench-
The core zones have 3 popular gates. The properties are located and can be preferred based on the gate you wish to explore. WildlTrails hack – Choose the zone/gate to explore first and then choose the corresponding property. Click on https://wildtrails.in to know more of gates and the properties corresponding to the gates/ zones- Distance between Safari Zones and Gates
Pench Jungle Camp : 
The property is set in fifty acres of lush foliage, sprawling lawns and untouched landscaping. An opportunity to explore the nature within the resort with number of activities that can be booked in advance.

Vannraj Hotel and Spa
:
The resort is located about 4.7 kilometres from the gate. The place is filled with 22 acres of deciduous forest with the royal blend of 5-star service. The property is equipped with unique dining ambience, open-air swimming pool and a library to know more of the jungle.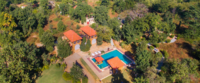 Pench Tree Lodge :
With tree houses and luxury cottages, Pench Tree Lodge is one that you can look upon, for the best forest experience. The property is a 40 acre of wilderness and are embellished with unique safari style ambience. The property supports conservation, being in the less popular area and refrain from overexposing to tourism. The gate is just a 20-minute drive from the property and staying here is an experience of lifetime. Get Customised Pench Jungle Safari Packages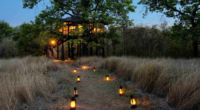 Jamtara Wilderness Camp :
The new definition of luxury tented camps amid the forests and an old banyan tree. Jamtara Wilderness camp redefines luxury and was started with the aim to conserve tigers and have the least impact on mother nature. Accommodation here is further accessible to the safari, nature walk, bike ride or visiting the village.

Baghvan, A Taj Safari :
Property of Taj, the resort is full of spacious bungalows of 1950s ambience. They take the pride of calling themselves as Tiger-forest, hence the name Bhagvan. They strive hard to provide you feel-at-home experience.
Tathasthu Resort :
Tents, treehouses, monarch, cave rooms and many more unique type of accommodations, Tathasthu resort is more than a place to stay. The accommodation is equipped with pro level spa that offers unique wellness services like massage, facial and body scrubs while your stay.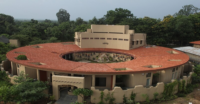 Regenta Resort Aranyaani :
Part of the Royal Orchid Franchise, Regenta Resort is located on the edge of the forest. The property is covered with swimming pool along with entertaining platforms like badminton, darts, karaoke, and board games. 
Complete Resorts List Of Pench National Park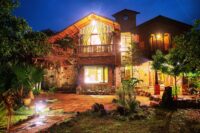 Why Is Booking A Package Better Than Just Safaris?
The properties and resorts listed out on our portal are located closer to the zones. It is of high importance that the accommodations chosen to stay needs to be closer to the zones. The fact that are a lot of properties near the zones that offer safari trips, the number of reliable operators is limited.
Choosing the right safari zone first along with the nearest accommodation and accommodating an Expert Tracker is 90% of getting Great Sightings. We are here to design this for you to get the best wildlife expedition.
Key Tips For First Time National Park Visitors
6 reasons to book your tour with WildTrails?
Hassle free booking experience.

Support assistance from the experts.

No commission or markup, best price in the market.

Expert Tiger Tracker for your safari.

Sighting data (Exclusively from WildTrails) for effective planning of your wildlife venture.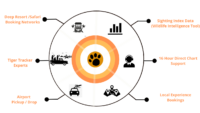 At WildTrails-
No middlemen involved.

No extra commission.

Best deals and most competitive prices.

Connect directly with the properties through us.
Now that you have a better idea of the top luxury resorts in Pench for 2021, the next step is to book your vacation. We take care of your complete vacation, from transfer, accommodation, safari, meals to make it hassle-free. Head over to https://wildtrails.in to book your wildlife holiday.
Total Page Visits: 571 - Today Page Visits: 2
---
---
Play with WildTrails Intelligence Tools
1. How many times tiger is seen per month?
2. What's going on in Indian Forests today?
3. Interested in playing more with Tiger sighting graphs? Click
here?
---
Buy Wildlife Fashion Accessories
Exclusive Online Store for wildlife products
Packages
Packages Loading...
Recent Posts